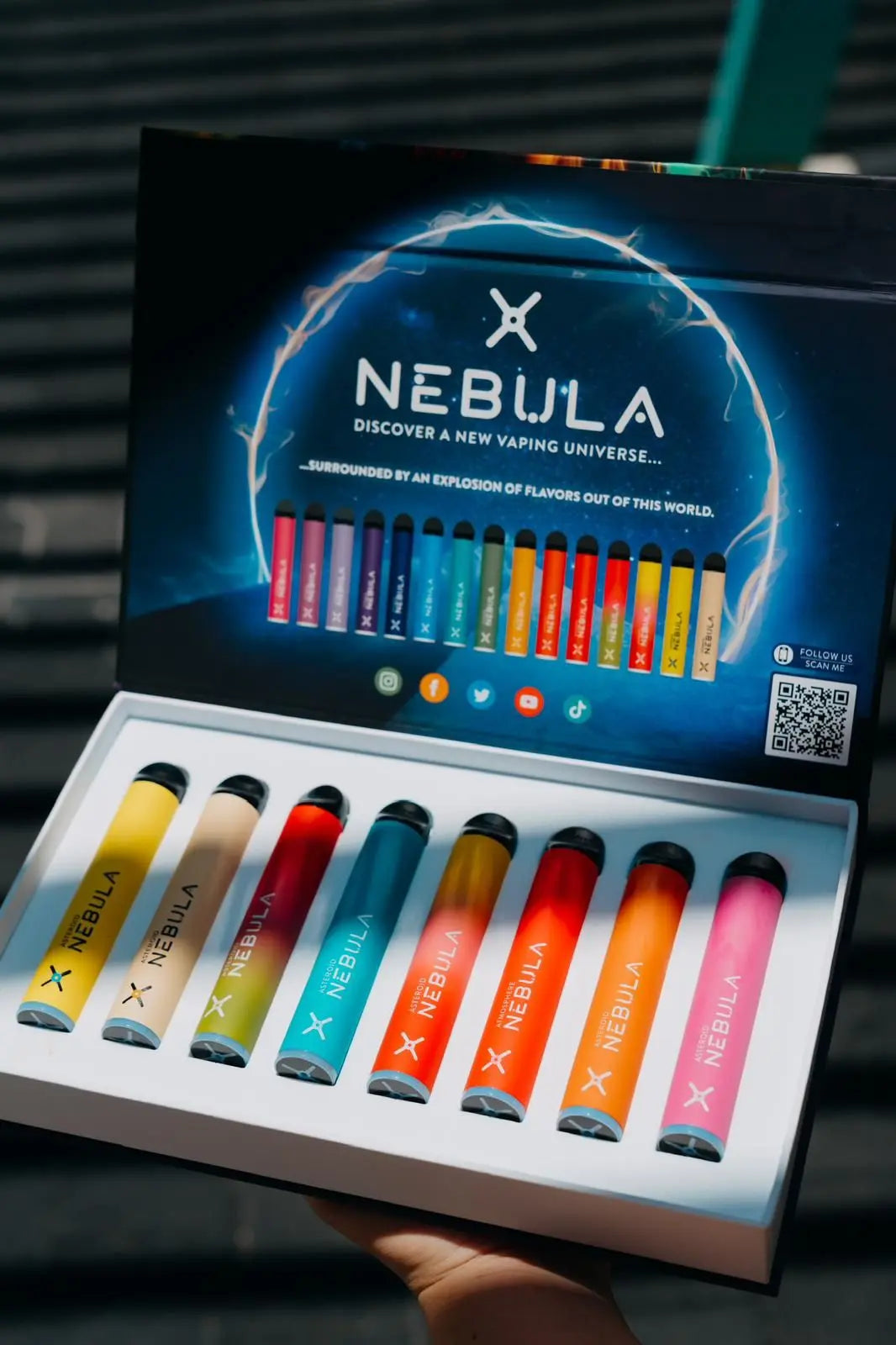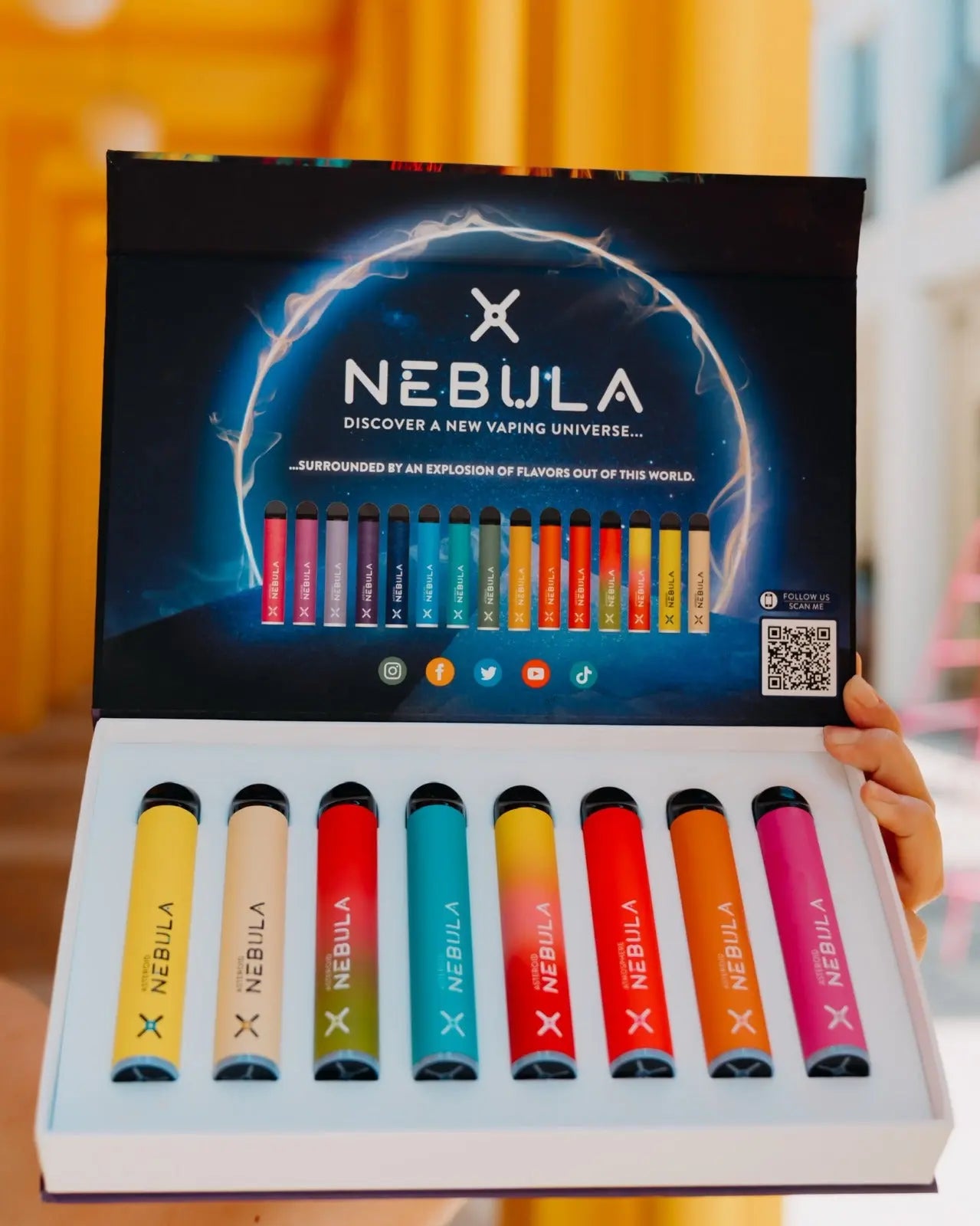 Nebula
Mystery 8-Pack Vape Sampler
Sale price
$120.00
Regular price
$160.00
A box of vaping delights that promises to keep you guessing and your taste buds tingling! Customize your experience by selecting either a 5% nicotine pack or a 0% nicotine option for a smooth and satisfying flavor journey without the nicotine buzz.
- Unbox the Unpredictable: Each box contains eight meticulously crafted vape flavors, but here's the catch – you'll never know what flavors await you until you open the box! 

- The Perfect Conversation Starter: Whether you're enjoying these mystery vapes solo or with friends, they're bound to spark conversations and debates about each flavor's identity. Share the excitement and challenge your palate together!
- Perfect for Gifting: Looking for a unique and exciting gift for a friend or loved one? The Mystery Vape Sampler is the ideal present for anyone who loves surprises and enjoys the thrill of exploring new vape flavors. Surprise them with an unforgettable taste adventure.