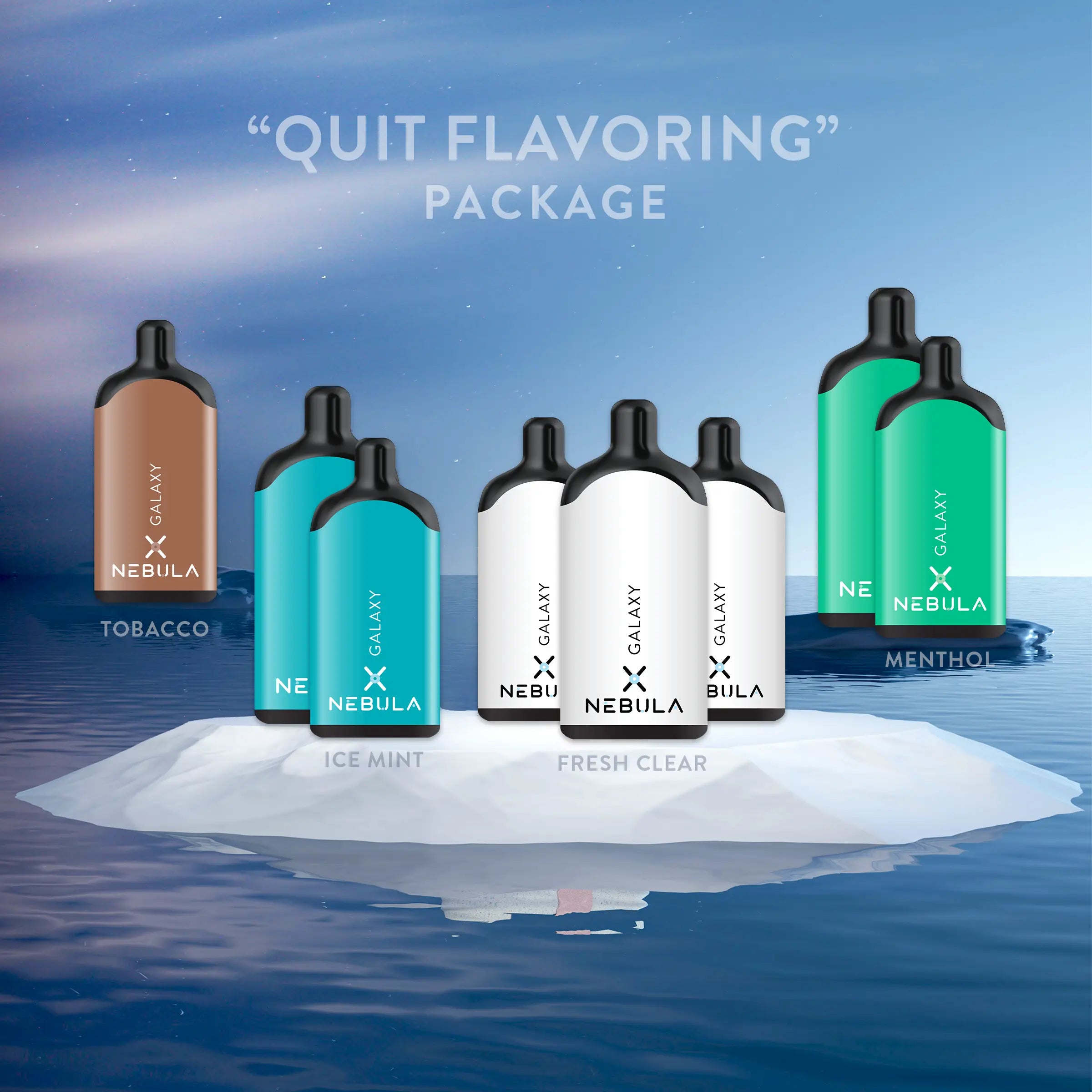 Nebula
Quit Flavoring Package
Sale price
$279.92
Regular price
Includes 1 Tobacco, 2 Ice Mint, 2 Menthol, and 3 Fresh Clear. 
Our "Quit Flavoring Package" has been crafted to guide you on a journey towards a flavor-free vaping life. This thoughtfully designed package offers a step-by-step transition to help you achieve a satisfying neutral sensation. 
Step 1: Start with Tobacco Flavor. Begin your journey by using the tobacco-flavored vape. This serves as your initial step to neutralize sweet flavors and helps you transition from the familiar taste of traditional cigarettes to a milder, more neutral taste.
Step 2: Transition to Ice Mint. Move on to the ice mint vapes. This step introduces a strong icy sensation, designed to gradually wean you off the intense flavors you might have been used in the past.
Step 3: Exploring Menthol. Next up is the menthol flavor. Menthol adds a refreshing but lighter twist to your vaping experience, offering a light minty coolness that can make your transition easier.
Step 4: Reaching Your Goal with Fresh Clear. Your ultimate goal is "Fresh Clear", our flavor-free option. This flavorless vape represents a significant milestone on your journey. It's the point where you've successfully transitioned away from both the sweet and minty flavors and are now on the path to a truly neutral taste.
Zero % Nicotine
Nebula Atmosphere
1800 Puffs
The Atmosphere is what surrounds every celestial body in space. It is where time doesn't exist, freedom is infinite, and gravity becomes weaker. In the atmosphere, you are free.
NEBULA Atmosphere  is Nicotine Free. It is our Zero 0% Nicotine origination.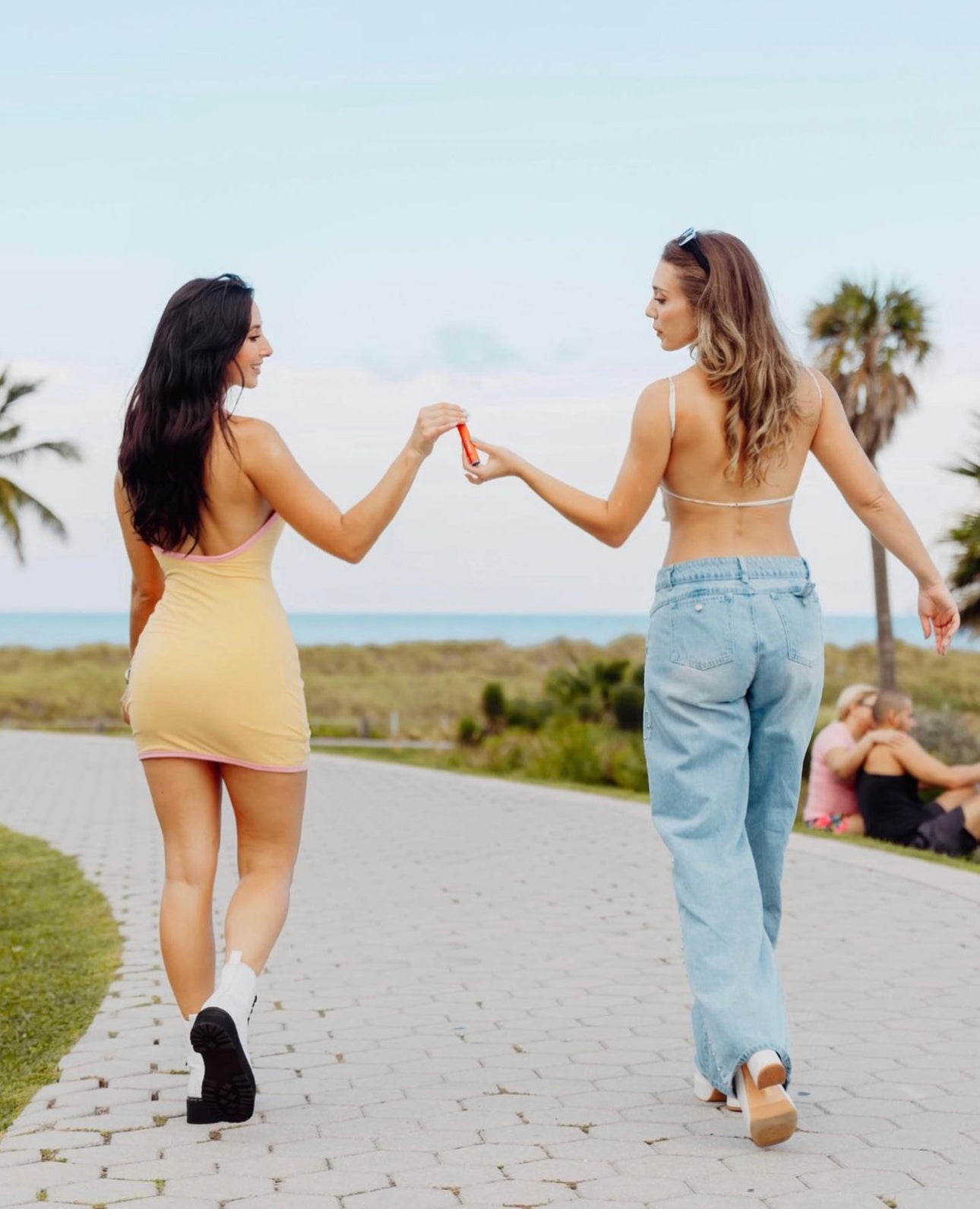 New From Nebula
Nebula Galaxy
5000 Puffs
 A galaxy is a large system of stars held together by mutual gravitation. In a galaxy, we can find asteroids, planets and comets; a few of our current formations.
NEBULA Galaxy  is our current biggest creation. It is our rechargeable device with a capacity of 5000 puffs.