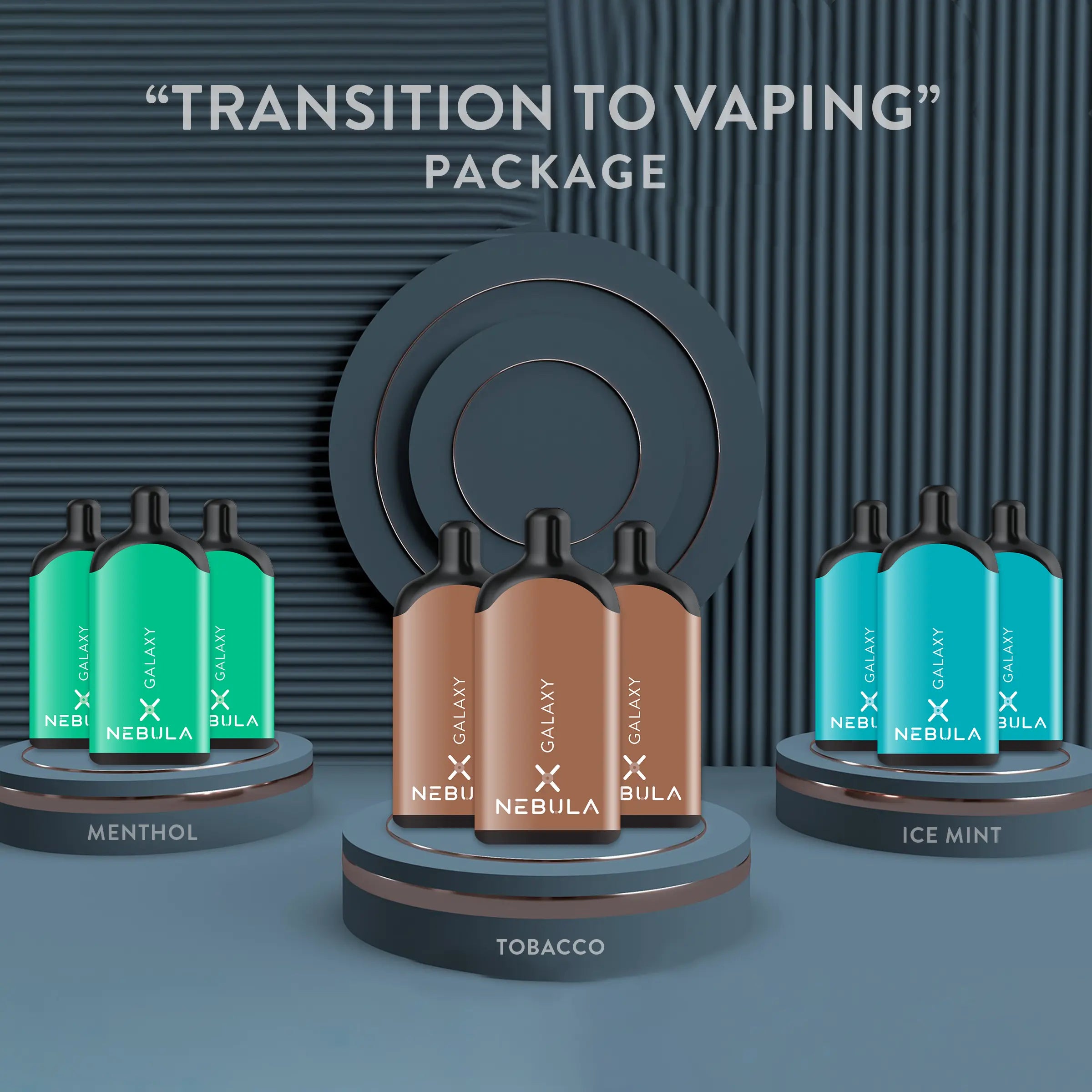 Nebula
Transition to Vaping Package
Sale price
$260.00
Regular price
$314.91
Includes 3 Tobacco, 3 Ice Mint, and 3 Menthol.
Our "Transition to Vaping" package has been designed to facilitate your journey towards a seamless transition to vaping. This package provides a step-by-step process to help you make the switch to vaping as smooth and satisfying as possible. 
Zero % Nicotine
Nebula Atmosphere
1800 Puffs
The Atmosphere is what surrounds every celestial body in space. It is where time doesn't exist, freedom is infinite, and gravity becomes weaker. In the atmosphere, you are free.
NEBULA Atmosphere  is Nicotine Free. It is our Zero 0% Nicotine origination.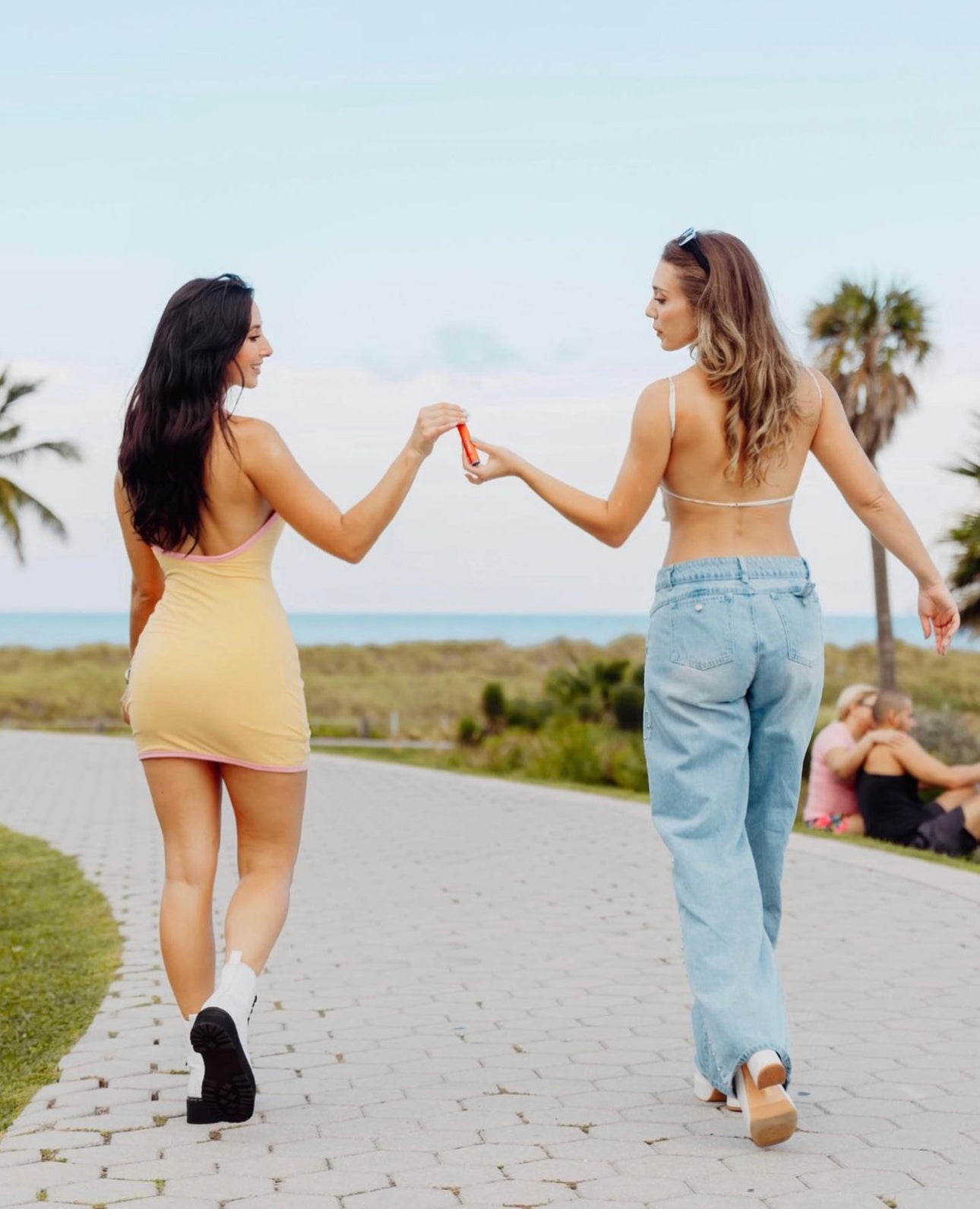 New From Nebula
Nebula Galaxy
5000 Puffs
 A galaxy is a large system of stars held together by mutual gravitation. In a galaxy, we can find asteroids, planets and comets; a few of our current formations.
NEBULA Galaxy  is our current biggest creation. It is our rechargeable device with a capacity of 5000 puffs.